pisces Compatibility
Best Compatibility with
Good Compatibility with
Fairly Compatible with
Least Compatibility with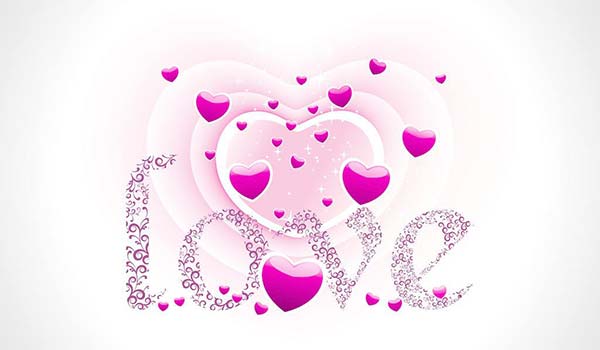 Pisces is susceptible and romantic by nature, and love is indispensable to Pisces in life. Those attract the Pisces must be passionate, positive, kind, considerate to the opposite sex and able to make them feel secure enough!
5 Signs Pisces like you
Top 3 Habits of Pisces in Love
pisces Love in 2023
For the single Pisces, their chances of meeting their soul mates in 2023 will be very high, especially at the end of the year. In the relationships, if they can truly open their heart, they will be able to get the perfect partners. The single Pisces should not start new relationships during the summer, while those who are married should not vent their complaints on their lovers and friends. ... Read more
What Zodiac Signs Are Compatible With Pisces?
No.1: Pisces & Scorpio
Under the water signs, the Pisces and Scorpio are very congenial and your love is rarely mixed with other things; you can easily accept each other, thus a couple with single-hearted devotion. You two are very sensitive and intuitive: the Scorpio is usually very mysterious while Pisces is not ambiguous; you attract each other with the similar magnetic field, have a crush on each other immediately and can understand each other with just an eye contact. The Pisces's gentle and tame personality, rich fantasy and unselfish spirit are all what the devoted and exclusive Scorpio wants.

No.2: Pisces & Cancer
Both Cancer and Pisces belong to water signs, so you have similar personality and thinking mode and can be a pair of inseparable and loving couple. You have the highest soul integrating degree in the 12 astrological signs, thus the perfect match in all constellation lovers. You tend to fall in love and be attracted by each other at first sight. Pisces always listen to the Cancer's worries and fears in daily life while the Cancer often warms Pisces's gloomy heart with the tender care. Both of you are sensitive and can understand each other's inner thought.

No. 3: Pisces & Pisces
Both of you are romantic and sensitive and you clearly know the character of one another, thus very compatible. The emotional change is just like a mirror on each other and you feel it good to know each other well. One of the advantages of your relationship lies in that both of you are unpractical and the imaginative and creative nature promotes you to find the inspirations other cannot get in reality. However, you are overly emotional and can hardly be rational, so you often indulge in your own world regardless of things outside. If you live a peaceful life without great ups and downs, you will be the happiest couple; once you are attacked by the external environment, however, you will have no idea about how to face reality. In addition, you should keep in mind that both of you are too emotional and you need the encouragement and support of one another; as long as you treat each other in the way needed, often open heart to each other and talk about inner fear, you can enjoy the healthy love.What Zodiac Signs Are Compatible With Aries?