What are obstacles in love for twelve zodiac signs?
Everyone dreams about a fairytale romance and sweet love. However, there are always some obstacles hindering you to get it. Some of the reasons are relied in your characters. Find out your problems in personality and try to overcome, you will be easier to get sweet love.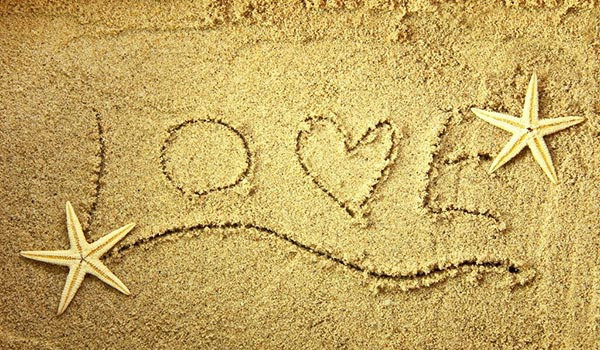 Aries - Impulsion!
Impulsion! Impulsion is devil. In many times, some words and actions of Aries don't go through the brain's thinking, which will hurt the closest person unconsciously. So if the Aries want sweet love, they should be calm and avoid impulsion. It really works!
Taurus - Mean!
Mean! You should be more generous to the money if you want a feeling of sweet love. Of course it's not splashing the money. Instead, you should enjoy the sweet feeling of affair which money brings you within the limits of your affordability. All in all, don't be too mean when you're dating.
Gemini - Timidity!
Timidity! You should know a person must fight for the happiness he/she wants. No matter what hardship and difficulties have to be undergone, you should have the bravery to hold on straight to the end. Giving up halfway is the biggest obstacle on the road to get the sweet love.
Cancer - Consensus!
Consensus! The cancers are easy to give up if their love can't get everyone's recognition, appreciation and support. As a group with conventional characteristic, any relationship which is despised by others will be a torment in their heart. And then they will wish to give it up.
Leo - Arrogancy!
Arrogancy! Because of too much arrogancy, Leo are easy to miss their sweet love. Relatively speaking, if they can lower themselves a little, handle the scale of their arrogancy and be confident instead of inferiority, love relationship can go more smoothly.
Virgo - Mysophobia!
Mysophobia! The Virgo have a strong mysophobia mentally. They will be rejective by the light of nature if they find their lover has an ex. But only if dating with the one who is ignorant with affairs, you can be the first love of him/her. Otherwise others actually had love experiences ever more or less.
Libra - Being straight forward!
Being straight forward! The Libra speak frankly and honestly, which will also be the obstacle of sweet love. Actually, their lover is very good at being tolerant. But if it's beyond their limitation of tolerance and meanwhile, the Libra never change, they will not bear them any more.
Scorpio - Work!
Work! Work is striving for the Scorpio's favour with their lover! If the Scorpio want their relationship to be sweeter, they have to spare some time from working. Otherwise, it's quite easy to forget the importance of love gradually and to make the relationship have a bad ending while burying themselves in work.
Sagittarius - Temptation!
Temptation! Anyone who is charming will make the Sagittarius change about. Facing all kinds of seductive opposite sex, actually they don't know how to refuse others. So the crux of relationship lies here. The Sagittarius will be sure to get hooked if anyone flirts with them.
Capricorn - Family!
Family! The Capricorn will not go on if their family object to their relationship. They will let go no matter how deeply they fall in love. But in this way, it means they give up their right to live a sweet and happy family life. So the Capricorn should look before they leap for this.
Aquarius - Iciness!
Iciness! It will also make someone likes you have no bravery to get closer to you. Sometimes being gentle is easy to impress others indeed. However, being icy and having a poker face is the common characteristic of the Aquarius girl. They will miss their happiness because of this. The Aquarius girl should be more alarmed.
Pisces - Hesitation!
Hesitation! Hesitation is the obstacle of the Pisces in their path of happiness. Because they are always hesitated when choosing, it's easy for them to give a nice person to others. So, thinking for their own happiness, they should be more initiative and brave