What type of boy do the girls of twelve zodiac signs like?
If you are a boy, do you want to know which zodiac signs like you?Please see the article you will find it.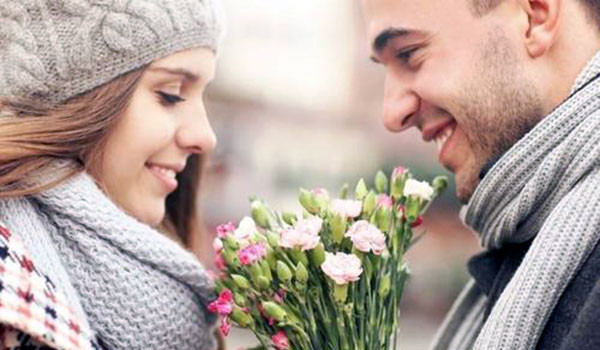 Aries: A male deity that everyone adores
The Aries girl have a high requirement for boys. They will not look at the boy who is normal, having general ability and outlook in a popular style. You must have superior outlook, strong stature, decent behavior, outgoing personality and being generous. All of these merits combined, she will take a second look at you in the crowd. Boys whom the Aries girl like are sure to be male deity that everyone adores. You may just encounter that kind of boy rather than become his girlfriend.
Taurus: Boy having material prosperity and independent personality
The Taurus girl have a high requirement in material. So she will not consider boys without certain economic base. Besides, boys should have an independent personality. Because the Taurus girl don't like boys who are weak, wishy-washy and ask her about everything. The one who is independent, having his own thought and opinion, realizing the goal of life by his own hard-working is the kind that Taurus girl like and adore.
Gemini: The humorous and handsome boy
The first requirement for boys to the Gemini girl is to be handsome. There is no need to discuss if he isn't handsome. At least he should have a nice outlook and stature. So, he will not be accused by her friends. It's better if the boy is also rich. But if not, well-off level is also okay. Poverty can't be acceptable. As for personality, he should be decent, humorous having a lot of friends and can win honor for her. Of course, he has to be obedient to her and adapt to her changeable emotion.
Cancer: The boy who is good at caring for her
The cancer girl likes the boy who can care for her meticulously. From work to life, the cancer girl enjoys the care from others very much. The boys they like don't have to be pretty handsome and rich. But he needs to give her undivided attention. He should give her a shoulder to rely on when she is upset and share the happiness when she is happy. The cancer girl hates the boy who is gossip and preoccupied with everything.
Leo: The one who regards her as a queen
Boys that the Leo girl like the most must be outstanding. She will not fall in love with the normal one. Her Mr. Right should have the same taste, interest and dream with her. And also, he should treat her like a queen. Complimenting her often, she will be happy with it and has a feeling of being loved. As for the outlook, the Leo girl don't want the poor one. Their personalities can get closer gradually. But the boy must have a strong ability and nice taste.
Virgo: The neat and handsome boy
The Virgo girl have strong Mysophobia. So, you must keep yourself clean, dress decently and have good manners in order to impress her. Even though you do well in your appearance, she will also check your house and life habit sometimes. If you're too messy, she will be dissatisfied about you in her heart. If you're a casual person, you should change your health habit before chasing the Virgo girl. In addition, they will not refuse handsome boys.
Libra: The potential boy
The Libra girl don't require too much about boys' present situation. Besides the passable outlook and tasteful dressing up, they regard boys' potential as important. For example, the one who doesn't have too much economic base at present but has excellent technique and ability will impress the Libra girl. They don't like boys who talk too much but actually are very lazy. Also, they dislike boys who don't pay attention to her and don't dressing up well when dating.
Scorpio: The boy who is good at speaking sugared words
Although the Scorpio girl are very pretty and have nice stature, But they don't use their brain well. They are easy to fall in love with boys who are handsome and good at compliment and sugared words. But actually, the boys have no capability and are cowards. The Scorpio girl are easily enchanted by boys' gorgeous external and ignore their empty internal. The Scorpio girl are easy to be cheated and betrayed by others in a relationship. They have a really bad eye for people.
Sagittarius: The gentle and considerate boy
Most boys think the Sagittarius girl are insane and over active. They will get puzzled when chasing them. Because the Sagittarius girl are sometimes cold and sometimes warm, and near and far, which makes them really confused. Actually, the Sagittarius girl's requirement is simple: Just the one who is gentle, considerate, giving her sense of safety and loving her by heart. Because the Sagittarius girl are too smart and easy to see the nature of others' behavior. So, it's hard to chase a Sagittarius girl. As for appearance, actually the Sagittarius girl don't ask for too much.
Capricorn: An aggressive boy
Although the Capricorn girl have their own mind, they are delicate in fact. They will become strong when encountering weak boys. While they will be an innocent girl in front of strong boys. If you like the Capricorn girl, you have to build up your sense of responsibility. Facing anything, you have to help make decisions for her. The Capricorn girl don't regard appearance and stature as important. Instead, clever brain and flexible mind can get their interests and impress them.
Aquarius: The one who has the same life pursuit
The one the Aquarius girl like must have something in common with her, such as the same interests, opinion, life pursuit and being tolerant with each other. They often have a good insight. If you want to impress her, money and ability are not enough. The Capricorn girl will think it's too sophisticated. But money is still a must. As for ability, they also have a high requirement. She will not be impressed unless the boy have better ability than her.
Pisces: The one who can realize all of her dreams
The Pisces girl have too many dreams. The boys they like don't need to be pretty clever but need to love her wholeheartedly and are not changeable. Also, they don't ask boys to be quite handsome and rich. It will be totally fine if he can dress up himself and work hard to make money for her. They don't ask others to have strong ability. But he must have the desire to advance. All in all, boys whom the Pisces girl like can be normal in everything, however, he has to make himself stronger and better for her.