6 Signs an Aquarians like you
Aquarians are imaginative. Their minds are always stuffed with things you can't even imagine. Then, what are the signs when an Aquarius falls in love with someone?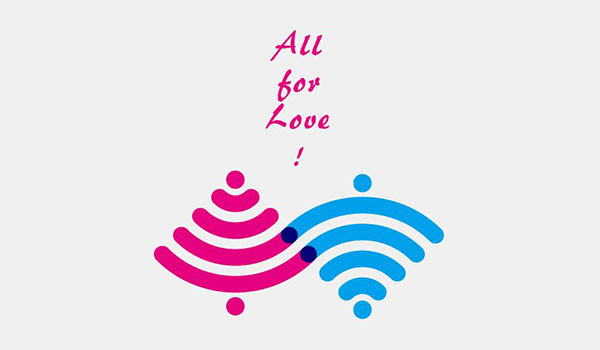 Chat with you every day
Once Aquarians are fond of you, they must be active, enthusiastic and passionate. Although they look like cold and indifferent, in fact, they are willing to make great changes for love. Their enthusiasm and initiative are only for you. They take the initiative to chat with you every day. Even if they get discouraged or rejected, they will continue to take the initiative to talk to you because they think that they can build a good relationship with you only in this way.
Won't miss any of your updates on your social media
They don't want to miss any of your updates on the social media. As they are crazy in love with you, they are concerned with everything about you. They hope that they are the first person to like and comment on your daily updates. They use such a method similar to engraving and marking to impress you deeply. Their intention is obvious to attract and dominate your attention.
Desire to know everything about you
Aquarians desire to know all the information about you because they lack a sense of security. They think that only a thorough understanding about you is a steady step to ensure a secure relationship with you. They are eager to dominate and occupy your heart, your mind and your memory as quickly as possible, and they want everything about you to be associated with them.
Very shy to talk with you
Aquarians are very shy to talk to you on the phone. They would rather tell you some things via typing on the screen, and when they talk with you, they are easy to get stuttered and stuck. As such, the kind Aquarius who are talkative to you on the phone may not like you very much, while the Aquarians who love you crazily will become a timid coward on the phone; when you keep talking, they will keep listening attentively and carefully.
Some mood statuses/updates are deliberately shown to you
For them, there are some special mood status updates are specially shown for you to see. If Aquarians approach you and you find that they become more emotional and sentimental, then it is very likely that they will have affection for you. They want to use such a way to show how much they value you, and they even feel that as long as you see that mood updates, they feel that their purpose has been achieved.
Reveal their affection for you obscurely
They will also reveal their affection for you obscurely from time to time, and the most frequently used way is the so-called joke. They would say jokingly that they want to be with you, and soon they may say it is only a joke just to let you not doubt their original intentions.